Sonoma County's Premier

Laser Tag Field
Unleash the Adventure At Petaluma Playland: The Ultimate Laser Tag Experience
Laser tag at Petaluma Playland is an exciting outdoor game that combines elements of strategy, teamwork, and adrenaline-pumping fun. It involves players equipped with laser guns, engaging in simulated combat to outscore their opponents. Whether you're a kid, teen, or adult, laser tag offers an exhilarating experience that can be enjoyed by everyone.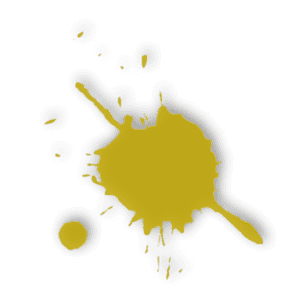 Laser Tag Party Package
Starting at $279 for 8 players (additional players are $30 each)
When you book a Laser Tag or Nerf party at Playland you are reserving gear for a minimum of 8 players for 2 hours. Each game is anywhere from 8 to 12 minutes depending on the game mode. Once the game is over your group will exit the arena and take a short break while the ref resets the arena and the other party plays. Your group has the option to enjoy gameplay at your own pace within the allocated 2-hour time slot, and you are welcome to take breaks whenever you wish.
Includes:
8 Players Entry

Advanced Laser Tag

Private Arena
Private Party Table

Private Referee

Minimum 3 Games
Weekend Starting
Price
$279
Weekday Starting
Price

$339
Advanced Score Tracking System
With Laser Tag Pro we have the ability to track the game scores and personal stats just like the video games! Our system will keep track of how your child is doing during their game sessions so they can compare and compete with their friends!
Our laser tag field offers a wide range of game modes to suit different preferences and play styles. Engage in classic team-based battles like Capture the Flag or Team Deathmatch, or embrace the chaos of Free-for-All matches. With various game modes available, every visit to our arena promises a unique and thrilling experience.
Experience laser tag like never before with our state-of-the-art equipment. Equipped with the latest laser guns and cutting-edge sensor technology, our gear provides a realistic and accurate gameplay experience. The lightweight yet sturdy design ensures maximum comfort and maneuverability, allowing you to fully immerse yourself in the action.
Frequently Asked Questions
When You Arrive
Once you arrive with your full group, you will check in at the front desk. We will collect all of the waivers and any remaining payments. Before handing out the gear, we will go over all of the rules with your group and show them how to properly, and safely use the equipment. Once the rules have been explained we let the games begin!
Dress Code
Each player should wear athletic close-toed shoes and athletic clothing.
Arena Layout
The Laser Tag Arena is indoors. It is a large open-air building. It maybe be the same temperature as outside it is shielded from the elements of rain or sun while playing.
Age Requirement
Laser Tag PRO laser tag is for players from 6-70 years old.
Tables And Setup
There are two 6-foot picnic tables for your group. If you have groups larger than 8-10 people please let us know and we can try and make extra room for you.
Food And Drink
You can bring any food or drinks you wish. You will need to provide plates napkins or decorations. Local restaurantsdeliver to us.
Technology
Laser Tag PRO laser guns emit harmless infrared beams of light, and players aim to tag opponents' sensors to score points. When a sensor is hit, it temporarily deactivates, and the player's score increases.
Session Length
Your 2-hour party consists of as much play as you like during the time. Take breaks whenever you want! We Guarantee a minimum of three games but in most cases, each group will play more!